Budget travel to Khatu Shyam Ji Temple
Khatu Shyam Ji Temple is a popular Hindu pilgrimage site located in the Sikar district of Rajasthan, India. The temple is dedicated to Lord Krishna's son, Shyam, who is also known as Barbarika or Khatu Naresh. The temple attracts thousands of devotees every year, and if you're looking to visit the temple on a budget, here are some tips to keep in mind.here is some brief about Budget travel to Khatu Shyam Ji Temple.
Toran Dwar is a famous gate after this place no vehicles are allowed, only pedestrian yatra allows, from this place Khatu-Shyam Ji temple left remains 800 meters.
1.Plan your visit during the off-season:-Budget travel to Khatu Shyam ji Temple.
recently in the month of April 2023, I have been to Khatu shyam ji temple,i started my journey from Delhi to Reengus by Volvo bus from old Delhi railway station. from Reengus to Khatu shyam baba temple i took Nissan and walk for 17km. facing so many difficulties due to the heavy sunlight at the day time.
The best way to save money on your trip to Khatu Shyam Ji Temple is to plan your visit during the off-season. The peak season is from October to March, and during this time, the prices of hotels and transportation tend to be higher. If you can travel during the off-season, you'll be able to find better deals on accommodation and transportation.
2.Choose budget-friendly accommodation:-Budget travel to Khatu Shyam ji Temple
There are several budget-friendly options for accommodation near Khatu Shyam Ji Temple. You can find guesthouses, Dharamshala, and lodges that offer basic amenities at affordable prices. These options may not be as luxurious as hotels, but they are a great way to save money on your trip.in this place,food is also available in a cheaper price.in Rs.300-400 2 persons can easily done thier lunch and breakfast.
3.Use public transportation:
Instead of hiring a private taxi or car, consider using public transportation to get to Khatu Shyam Ji Temple. You can take a bus or train to the nearest railway station or bus stand, and from there, you can hire a rickshaw or shared taxi to reach the temple. This will help you save money on transportation costs.
during my journey to khatu shyam ji temple i prefer to book Volvo bus for BHAGWATI Travels, Delhi. nature of the driver and operator's behaviour found very good,and person guide us with helpful information as i went the first time,i get support from this travels.
if you planning to come to this place via Train then you can reach to Reengus railway station and Jaipur railway station.if you are coming so far and different state of india then you need to prefer to reach Jaipur railway station because Reengus railway station is small station as compare to Jaipur railway station,so you will find difficulties getting trains to Reengus station.
4. Carry your own food and water:
The temple complex has several food stalls and restaurants, but they tend to be expensive. To save money, carry your own food and water. You can pack some snacks, fruits, and sandwiches that you can eat during your visit to the temple.you can buy chips,snacks,colddrinks in backpack specially if you are with children.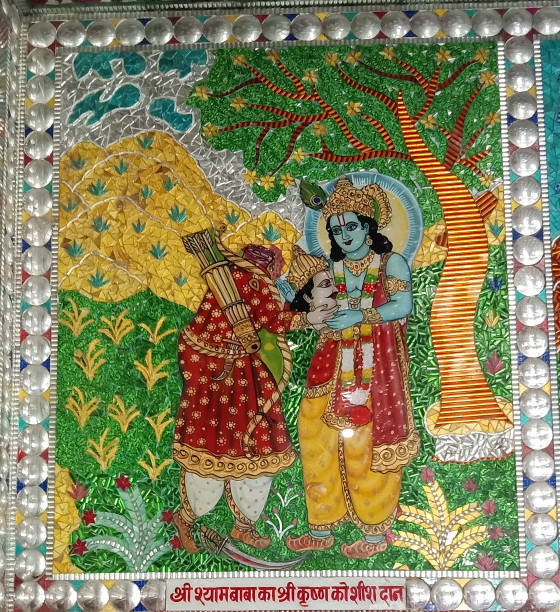 5.Participate in free activities:
The temple organizes several free activities and events for devotees. You can participate in the morning and evening aarti, take a dip in the holy pond, and attend the bhajan and kirtan sessions. These activities are free of cost and will help you experience the spiritual atmosphere of the temple.
In conclusion, visiting Khatu Shyam Ji Temple on a budget is possible if you plan your trip well. By following these tips, you can save money on transportation, accommodation, and food, and have a memorable and fulfilling pilgrimage experience.