In The insider's Guide to Metro trains, here we will talk about metro trains which are become a lifeline of every city as well as the Country also. in this blog, I will try to provide you with overall information about currently operational metro trains in India.at present, a big population is living in Big cities like Delhi, Bengaluru, Mumbai, and Chennai, Noida metro, Kanpur metro. then transportation is difficult for all of us, huge traffic jam on the roads due to heavy rush in the morning, so imagine our lives without the metro is very difficult. metro transport allows us to travel Major distances in a short period of time because the metro is much faster than other modes and the main thing is without Facing Road Traffic and getting rid of pollution. The insider's Guide to Metro trains in this blog I am going to inform you about all operational Metro Trains in big cities of India. Metro train journey is comfortable and safe as well as affordable cost when compared with private vehicles.
1.DELHI METRO(DMRC)_DELHI METRO RAIL CORPORATION
DMRC is the Metro rail corporation in Delhi city(the capital of INDIA). Delhi metro is the biggest network in the world.it is founded in 2002. and first Delhi metro Train was run between two stations TEES HAZARI to DILSHAD GARDEN in 2002, that was inaugurated by ATAL BIHARI BAJPAYEE and PRESIDENT A.P.J ABDUL KALAM.now days Delhi capital has spread and covered all DELHI by its network. in all 4 districts of Delhi have connected each other by Delhi metro-The insider's Guide to Metro trains.
Total Network Length-392km
Total No. of Lines: 12
Total no.of Metro stations: 286
Operational Hours: 5:30 AM to 11:30 PM
Delhi metro is having very Nominal charges as fares as compared to a personal vehicle.in DMRC we can Travel by Token buy and SMART CARD Recharge like a wallet.DMRC offers a 10% discount on each journey if we travel by Smart Card. on behalf of security Reasons, DMRC is very safe because it scans before taking entry into a station by CISF(Central industrial security force).there are a total of 10 different lines in different colors for the different route which is operational in Delhi, administrated by DELHI METRO RAIL CORPORATION.The insider's Guide to Metro trains
1.RED LINE-(SAHEED STHAL-GHAZIABAD NEW BUS ADDA-RITHALA)
main attraction places to visit in Delhi market on this route: Rohini, Netaji Subhash Place, Mohan Nagar, Rajender nagar, Kohat enclave,Delhi haat Pitampura, Shahdara
2.PINK LINE-(SHIV VIHAR-MAJLIS PARK)-The insider's Guide to Metro trains.
Main attraction places to visit in Delhi market on this route: Lajpat nagar, Sarojini Nagar, DELHI HAAT-INA, BHIKAJI KAMA PALACE, SOUTH EXTENSION, AKSHARDHAM MANDIR
3.BLUE LINE-(NOIDA CITY CENTER-DWARKA SEC-21 & VAISHALI -DWARKA)-The insider's Guide to Metro trains
Main attractions places to visit on this route-Noida the city center and Noida corporate park, Dwarka,Karol bagh, Shadipur
4.YELLOW LINE-(HUDA CITY CENTER-SAMAYPUR BADLI)
Main attraction places to visit on this Route: Gurugram Corporate HUB(GOOGLE, TCS, INFOSYS, etc.), QUTUB Minar, Chhatarpur Mandir, Villa houses scene
5.Green Line-(INDERLOK-BRIG.HOSHIARSINGH & KIRTI NAGAR -MUNDKA)
6.Violet line-(KASHMIRI GATE -RAJA NAHAR SINGH)
Main Attractions: Kashmiri Gate,Lal Quila(Red fort),Jama Masjid,Nehru Place(Big computer Market),ITO,Khan Market,Kalkaji mandir,Apollo Hospital.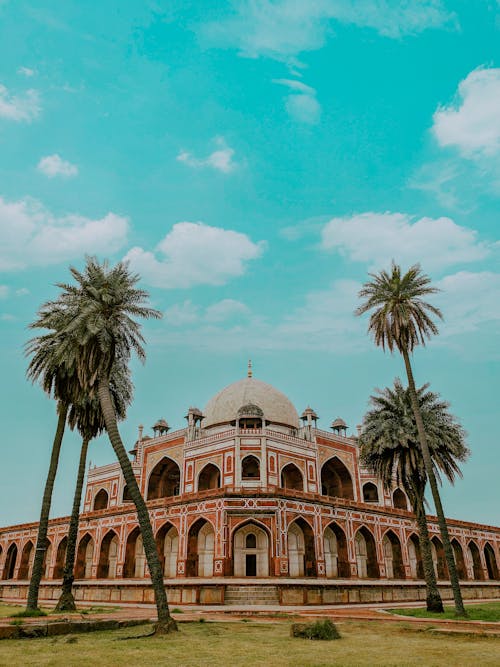 7.Grey line-(NAJAFGARH-DWARKA)
8.Magenta Line-(BOTANICAL GARDEN-JANAKPURI WEST)
9.Airport express line-(NEW DELHI-IGI INTERNATIONAL AIRPORT)
10.Rapid metro RMGL-(SIKANDARPUR- CYBER CITY NH#8)
2. Hyderabad Metro::
Here I will introduce you a brief introduction to HYDERABAD METRO, it is the best effort that will help transform Hyderabad into a tech city as a developed state in a country like Bangalore. this time there are a total 3 lines-green line, red line, blue line. The insider's Guide to Metro trains.Hyderabad metro opening was inaugurated by PM NARENDER MODI With Hyderabad CHIEF MINISTER.
Number of stations: 57
HYDERABAD METRO OPERATION HOURS: 6:00 AM-11:00 PM
Red line:(MIYAPUR -L.B.NAGAR)
GREEN LINE:(JBS PARED GROUND-FALAKNUMA)
BLUE LINE:(RAIDURG-NAGOLE)
3. CHENNAI METRO:The Chennai metro rail corporation (CMRL)a joint venture between the government of India and the government of TAMILNADU built and operates the DELHI METRO.
Here is a brief introduction about CHENNAI METRO, it totals about 54km, Its elevated section of the project began operation in June 2015, It's fully operational by 2019-2020.at present there are 42 metro stations are available for service to citizens in Chennai metro. more than 136 metro stations have been proposed and are under construction. personally, I have been Chennai metro since September 2019, I took the metro train from Koyambedu to anna nagar, and when I went to chennai for business trip, it was the best experience at night time.
fare is not so high according to time-saving and safety purposes for outsiders who came to Chennai for business travel purposes. Chennai metro connects Chennai Railway station and Chennai airport at Chennai metro in a reasonable cost and time saving to avoid Traffic jams on roads.
Chennai metro operation timings: 6:55 AM to 10:55 PM
4. LUCKNOW METRO: it is a part of Uttar Pradesh Metro Rail corporation limited operational from CCS AIRPORT TO MUNSHIPULIA.
Lucknow metro is a rapid transit system serving Lucknow of India. Lucknow is the capital of Uttar Pradesh, from many states of India and from foreign so many tourists and business professionals came to this city for business purposes and seen tourist places, because Lucknow is also called the city of Nawabs, so it is also a tourist HUB.then it is good for visitors to enjoy a peaceful and comfortable journey from one point to another point.
in my personal experience, I want to share my feeling that from the point of view facilities provided by Lucknow metro are much better than the Delhi metro. of course, Lucknow Metro is just started newly but its service to customers is very good like WATER, TOILET, SPACIOUS FREEDOM use to customers are very good. cleanliness is also good, we can feel like in House we are sitting, there are sofa sitting on stations allow to use toilets in free of cost like airport, but in Delhi metro is not giving any facility to customers. when you will travel in the Delhi metro and then travel in Lucknow metro, you will clearly differentiate this thing as I discussed in this Article.